Education
Cloud Computing Training – All you need to know about it!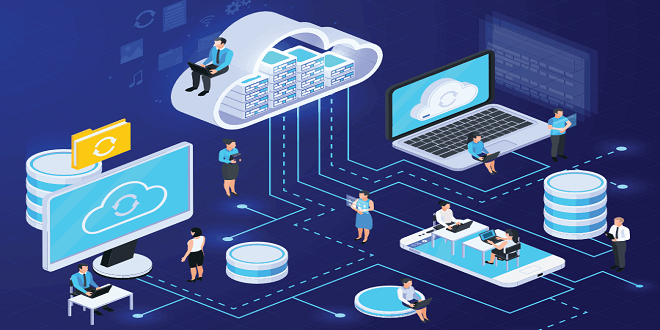 The phrase cloud computing can be understood to mean the provision of computer services via the internet. This allows for rapid innovation, economies of scale and flexible resource allocation. Because you will only pay for what you use, there will be a decrease in operating costs. This ensures that your infrastructure will be scalable and operational to meet the business's needs.
Cloud computing training programs is on the rise. So too is the desire to create new services and apps. Cloud computing is used for hosting websites and blogs, as well as the distribution of software on-demand, streaming music and video and the storage and retrieval of data. This business holds a lot of untapped employment opportunities that are yet to be discovered.
Cloud computing
Cloud computing refers to an extensive field of information technology (IT), which has applications in many different domains.
Hardware for the physical infrastructure
The underlying software and hardware
Data center facilities
Virtualization technologies
Software engineering concepts
Cloud Computing Types
Cloud services can be classified into three main categories:
Software as a Service, or SaaS. (SaaS). These hosted services are available on-demand and allow users to access various corporate applications.
"Infrastructure and as a Service" (IaaS). This is the provision of virtualized computer resources via the internet. It often includes storage.
"Platform as a Service" (PaaS) is the phrase. These services include both hosting programs on the cloud and those that are provided via the internet.
Cloud services offer many benefits for businesses.
A small number of large, public cloud service providers (CSPs), and their products are now dominating the cloud computing market. A few examples are Amazon Web Services (AWS), Google Cloud Platform, (GCP), or Microsoft Azure.
These service providers might offer the same service at a similar price to clients of different sizes and working in diverse industries.
1.
Software-as-a-Service (also known as SaaS)
SaaS is shorthand for "software-as-a-service," which is the most common type of cloud computing. It is popular among both businesses and customers. This is also called "software as a Service" or "software on Demand." It replaces traditional enterprise systems such as ERP, accounting, human resource management, content and inventory management and customer relationship management (CRM). SaaS, which offers a wide range of applications and services, is becoming more popular. SaaS is free and does not require the purchase of costly software. Users have instant access to many cloud applications.
2.
"Infrastructure and a service" (IaaS).
Infrastructure as a service (IaaS), domain provides basic building components, data storage locations, and virtual platforms. It is possible to develop IT solutions that are cost-effective and flexible, and outsource expensive and complex hardware to third-party cloud providers. Customers who are able to self-provision storage or processing power on IaaS platforms can automate all these IT components. Suppliers are also responsible for the ongoing maintenance of the system, including data backups and continuity of business operations.
3.
Software as a Service Platform
Platform as a Service is the bridge between Software as a Service and Infrastructure as a Service. This cloud service gives customers access to all necessary tools for building a digital platform. It provides the foundation for storage, networking and virtual servers as well the software and hardware required to design, develop and test, deploy, manage and run applications. You can also integrate, analyze and share data. It also covers software and hardware needed for developing, testing and implementing applications, as well as managing and operating them.
Start by reviewing some of your most fundamental skills.
Cloud computing is a great way to start a career. You just need to know the basics of the field like Windows, Linux and networking.
The following steps are required to get started with cloud computing:
Programming skills
Acquaintance with Agile Development
Familiarity and familiarity with computer operating system
Databases of Acquired Knowledge
The Foundations for Safety and Confidentiality
Foundations of a Successfully Network
There are many learning resources available that can help you to improve your cloud computing skills. There are many learning resources that can be used online, including free and paid training from universities. Many firms also offer training on-the-job opportunities.
Each major cloud service provider has its own credentials. There are also a wide variety of internationally recognized certifications from third parties.
These certifications include:
AWS A growing number of certification and training programs are offered by AWS. These programs include topics such as cloud design, cloud operations, and developer training. Amazon Web Services offers the AWS Certified Cloud Practitioner certification as the first level of certification.
Microsoft Azure Microsoft's cloud computing certifications are linked to the company's overall certification programs. These programs include all products that the company offers. For those who are just getting started in this field, the Microsoft Certified: Azure Fundamentals distinction can be used to obtain a cloud certification.
GCP Google Cloud offers three levels of certification: associate, professional, and basic. The Cloud Digital Leader certification is the entry level for the fundamental path.
IBM: Associate and Professional levels are available in the training and certification programs offered by IBM for the cloud. These programs are role-based. This certification is the beginning point of your career path.
(ISC2:The Certified Cloud Security Professional (CCSP), certification is available for individuals who are looking specifically for security-related cloud qualifications (ISC2)2. CompTIA offers several IT certification programs. One of these is CompTIA Cloud Essentials+, which is a generalist cloud designation. CompTIA offers this certification, which is vendor-neutral.